In an effort to support the electronic sports (e-sports) community in Rwanda, Mount Kigali University's Board of Trustees chairman and founder, Prof. Simon Gicharu, donated six high-end controllers valued at Rwf6 million to the Dream Team, a renowned e-sports organization in Rwanda that is passionate about FIFA gaming.
The donation took place this week on the university campus, where it was presented by the Vice-Chancellor, Dr. Martin Kimemia, and received by Mr. Abraham Utawicumurame, on behalf of the organization's President, Mr. Abdul Karim. The occasion was attended by university staff and students.
In a message delivered on his behalf by Dr. Kimemia, Prof. Gicharu expressed the university's deep appreciation for the achievements of Dream Team and its dedication to promoting the sport.
He stated, " This donation aims to promote E-Sports and further enhance the success of Dream Team in the country. We highly value your success, and it is in that spirit that we extend our support to Dream Team. E-Sports is a rapidly growing field in Rwanda, and we hope to collaborate to contribute to its development."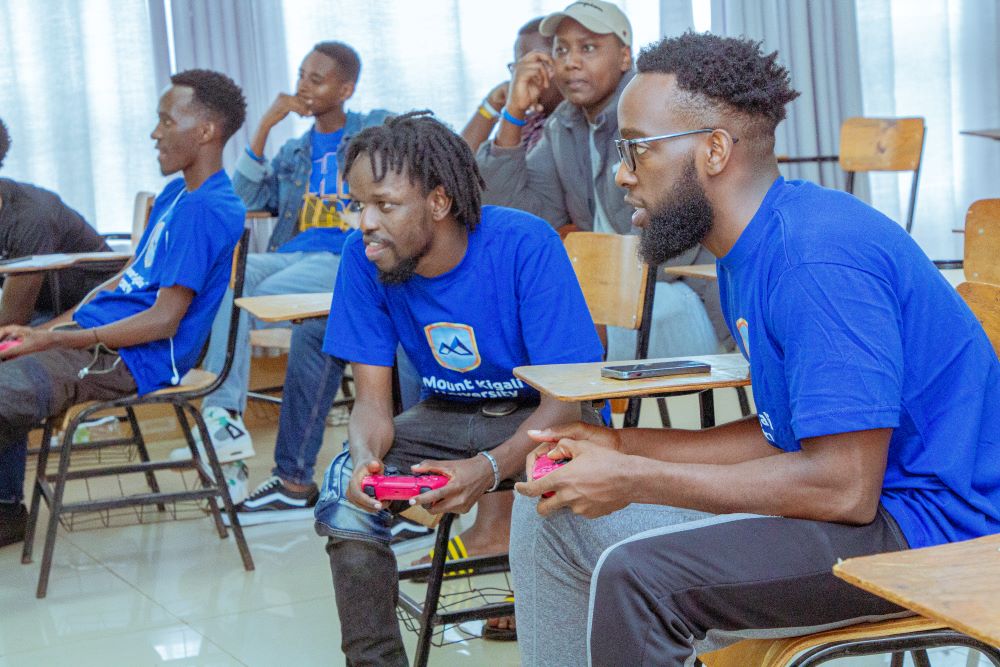 In September of this year, Mount Kigali University made history by launching electronic sports facilities, becoming the first campus in Rwanda to have such amenities on its premises.
"The launch aligns with our reputation as a university that keeps up with modern trends. Everything is going digital, including sports," Prof. Gicharu remarked during the event.
Dr. Kimemia added, "Prof. Gicharu's generosity stands as a testament to the institution's commitment to nurturing talent and promoting e-sports as a legitimate and respected sporting discipline in Rwanda.
Our collaborative efforts with Dream Team are expected to yield positive outcomes, not only for the e-sports community but also for the broader landscape of sports and education in the country.
Educational programmes through sports support active learning, complement cognitive skills, and empower students with increasing responsibility, enhancing their concentration and participation."
The University's sports coordinator, Mr. Emmanuel Manyange, reiterated the institution's dedication to supporting its students in both their academic pursuits and sports endeavors.
"We are committed to seeing our students excel not only in their studies but also in sports. Mount Kigali University will continue to support sports activities, a tradition carried forward from its predecessor, Mount Kenya University, and will provide the necessary support for our students to thrive academically and athletically," he stated.
Utawicumurame conveyed his heartfelt gratitude to Mount Kigali University, saying, "We are grateful to the administration of Mount Kigali University for presenting us with this valuable equipment that will undoubtedly sharpen our skills. We look forward to collaborating closely with Mount Kigali University to further promote e-sports in the country. I urge students to prioritize their studies while engaging in sports. Remember, education will always take you places."
Article by : https://en.igihe.com/news/article/mount-kigali-university-donates-e-sports-equipment-to-dream-team