Undergraduate Studies
Pursue recognized, competitive and quality Bachelors, Diploma & Certificate courses
Postgraduate Studies
Advance your studies through engaging Doctorate & Masters programs at MKU
Research & Collaborations
MKUR is at the forefront of cutting-edge research in various disciplines
Murakaza neza kuri Mount Kigali University
Empowering Generations through Education
Mount Kigali University (MKUR) is a leading citadel of teaching, research and academic excellence at the heart of Kigali in Rwanda. The University started as a Campus of Mount Kenya University in 2010 and has since grown into a fully-fledged university accredited by the Rwanda Higher Education Council under the Ministry of Education. Today, the Board of Directors of MKUR have invested in excess of 10 billion Rwandan Francs on establishing post-modern infrastructure including well equipped laboratories, administration offices, teaching and learning facilities, a library, hostels, and recreational facilities. 
The strategic foundation of MKUR is embedded in delivery of quality education in pursuit of realizing competent and employable graduates. It is our pride that throughout the Republic of Rwanda you are likely to find our alumni in high profile positions both in the private and public sectors. We have a growing international student population from Kenya, Tanzania, Uganda, Burundi, Democratic Republic of Congo, Nigeria, Chad, Asia, Middle East and U.S.A.
Campus Life
Research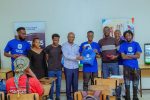 November 7, 2023
In an effort to support the electronic sports (e-sports) community in Rwanda, Mount…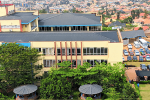 November 2, 2023
Mount Kigali University (MKU) is an International University committed to a broad base,…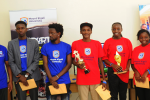 September 17, 2023
Kigali, Rwanda, September 16, 2023: Mount Kigali University has launched electronic sports (e-Sports)…
Upcoming Events
No Events Available
Four schools to pursue your passions
MKUR Courses
Extraordinary course options to explore, collaborate, and push your limits
MKUR is the best place for learning, discovery, innovation, and expression
It is no secret that Mount Kigali University is the top destination for International Students in East Africa and around the world. Here are some of the top 10 reasons why students and leading scholars are choosing MKUR!
Empowering Generations through Training